Welcome to my beautiful world of unique hand-dyed colors and embellishments.
My sustainable collection features everlasting garments that you will treasure and love for years to come.
Glam Garb by Gunlis since 2003
Please join Glam Garb's Facebook fan page and visit Glam Garb's Etsy Store to see my beautiful collection.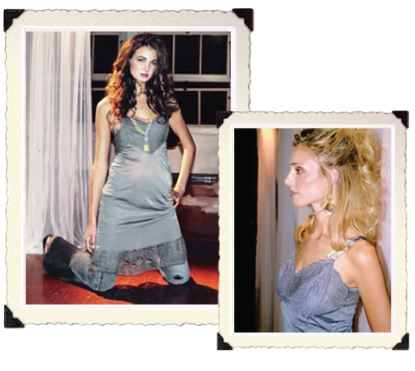 Every vintage garment has a story, a beauty and a timeless life...
Mystery is a quality I treasure in a vintage slip. I love the rare, rustic and lacy vintage slip, which opens the door to my heart and brings comfort and joy to my life...
I never give up on a slip I adore. My goal is to instill the feminine grace of each garment.
Live and let relive, re-purpose, recycle, revive!