inspiration...
I remember my mother's slips as delicate, feminine and beautiful. My love and admiration for my mother as a child and the longing to wear those glamorous garments gave me the inspiration to create my own line.
collecting...
I was born and grew up in Sweden. Shopping for vintage was my passion as a young girl. My joy for beautiful garments has developed into a labor of love. I have always wondered who owned and cared for these lovely vintage slips. In my mind, they must have been loved and treasured by the most glamorous women through the years.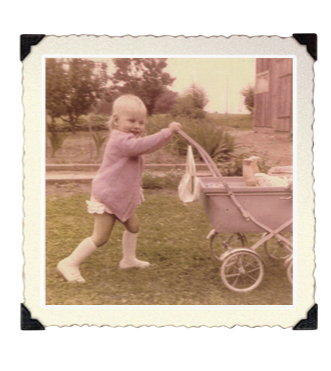 my craft...
The colors I hand-dye are influenced by earthly elements, which give me inspiration to experiment in developing new exciting palettes. My designs are embellished with lace, ribbon, and beads. I always want to create a timeless one of a kind garment that expresses individual beauty to every woman regardless of age or size.
sustainable...
My creations originate from a vintage Amerian made garment. In all my embellishing mediums I use recycled materials. As an independent green designer, I hope that my sustainable line brings not only glamour, but also comfort of knowing that you are reducing your carbon foot print by wearing my design.